For me it's all about the painting! Paint & Unwine started in 2017 when I decided to take my love of art outside the classroom and share it with the community. I'm Chris Cavotta, and whether I'm teaching a group kids about impressionist painters or showing adults how to create their own version of Monet's flower garden, I've always got a paint brush in my hand. I've been an art teacher for over 18 years and an artist my entire life, let me share my knowledge with you while we enjoy a good glass of wine.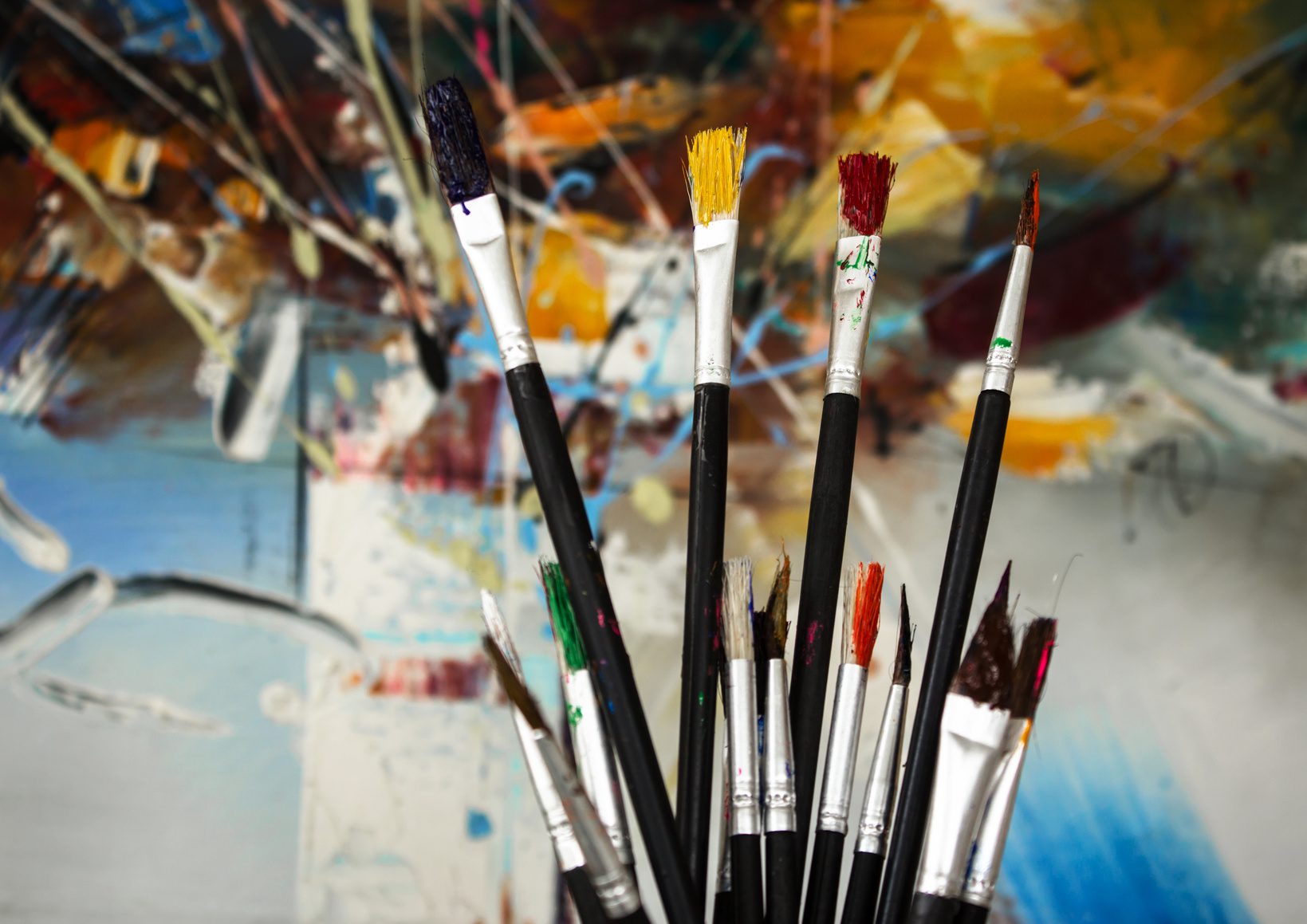 Paint & Unwine is the perfect place for your next event. We offer a wide range of affordable private and public paint events. From date nights to birthday parties, mobile events or private corporate events we're your go to place to paint and unwine. Contact us about:
Birthday Parties
Bachelorette Parties
Bridal Showers
Group Painting Classes
Fun Friends Night Out
Couples Date Nights
Business Team Building
And Much More!
Not celebrating an event but just want to paint? We are your place! Our goal is to provide you with a fun and memorable evening. Think of our studio as your place to have fun, relax, and unwine.
Ready to paint? Well grab your favorite chardonnay and let's go! Once you've made your reservation we provide everything from the glasses to the paints, all your need to do is show up! When you arrive at our studio your station will be stocked with an apron, canvas, and all the materials you need to create your masterpiece. Our talented professionals will help awaken your inner artist while you enjoy a relaxed, yet upscale atmosphere. Once the night is over we'll handle the mess and clean up, while your get to leave with a painting worthy of wall space at the Louvre, or maybe your favorite wall at home.
Ready to paint? Then you can sign up online for one of our public studio events, or check out the Private Events tab for more info on hosting your own paint party.