sign up now
Classes By Month
[{"title":"Sat Oct 1 7:00 pm to 9:00 pm","start":"2022-10-01","url":"https:\/\/paintandunwine.com\/product\/sat-oct-1-700-pm-to-900-pm\/","imgsrc":"https:\/\/paintandunwine.com\/wp-content\/uploads\/2018\/03\/5B0D82E7-4C63-42B5-953C-5E82E42998CB-239x300.jpeg"},{"title":"Sunday Oct 2 3:30 to 5:30","start":"2022-10-02","url":"https:\/\/paintandunwine.com\/product\/sunday-oct-2-330-to-530\/","imgsrc":"https:\/\/paintandunwine.com\/wp-content\/uploads\/2017\/09\/IMG_3873-236x300.jpg"},{"title":"Monday Oct 3 7:00pm to 9:00pm","start":"2022-10-03","url":"https:\/\/paintandunwine.com\/product\/monday-oct-3-700pm-to-900pm\/","imgsrc":"https:\/\/paintandunwine.com\/wp-content\/uploads\/2022\/08\/night-trees-225x300.jpg"},{"title":"Thursday Oct 6 7:00 pm to 9:30 pm","start":"2022-10-06","url":"https:\/\/paintandunwine.com\/product\/thursday-oct-6-700-pm-to-930-pm\/","imgsrc":"https:\/\/paintandunwine.com\/wp-content\/uploads\/2021\/09\/3A2B9C7A-AE85-42EA-87C8-E1FAF1E8420F-245x300.jpeg"},{"title":"Friday Oct 7 7:00 pm to 9:30","start":"2022-10-07","url":"https:\/\/paintandunwine.com\/product\/friday-oct-7-700-pm-to-930\/","imgsrc":"https:\/\/paintandunwine.com\/wp-content\/uploads\/2022\/08\/gnome-pumpkin-225x300.jpg"},{"title":"Sat Oct 8 – 7:00 pm to 9:30pm","start":"2022-10-08","url":"https:\/\/paintandunwine.com\/product\/sat-oct-8-700-pm-to-930pm\/","imgsrc":"https:\/\/paintandunwine.com\/wp-content\/uploads\/2022\/09\/michael-lake-moon-300x238.jpg"},{"title":"Sunday Oct 9 3:00 to 5:30","start":"2022-10-09","url":"https:\/\/paintandunwine.com\/product\/sunday-oct-9-300-to-530\/","imgsrc":"https:\/\/paintandunwine.com\/wp-content\/uploads\/2019\/06\/33DDB4E6-BBD2-4582-A163-FBE6CC921401-300x270.jpeg"},{"title":"Monday Oct 10 7:00 pm to 9:00 pm","start":"2022-10-10","url":"https:\/\/paintandunwine.com\/product\/monday-oct-10-700-pm-to-900-pm\/","imgsrc":"https:\/\/paintandunwine.com\/wp-content\/uploads\/2019\/06\/5E079BB7-A660-49E2-9103-85F80BA2E7BF-232x300.jpeg"},{"title":"Friday Oct 14 7-9:30","start":"2022-10-14","url":"https:\/\/paintandunwine.com\/product\/friday-oct-14-7-930\/","imgsrc":"https:\/\/paintandunwine.com\/wp-content\/uploads\/2017\/11\/C0CF809D-D823-4CA0-862B-7DBEC776AEE3-247x300.jpeg"},{"title":"Sat Oct 15 7-9:30","start":"2022-10-15","url":"https:\/\/paintandunwine.com\/product\/sat-oct-15-7-930\/","imgsrc":"https:\/\/paintandunwine.com\/wp-content\/uploads\/2021\/09\/85E24B40-86B7-4EF1-8687-BDD9934409E3-300x232.jpeg"},{"title":"Sunday Oct 16 3:30 to 6:00 pm","start":"2022-10-16","url":"https:\/\/paintandunwine.com\/product\/sunday-oct-16-330-to-600-pm\/","imgsrc":"https:\/\/paintandunwine.com\/wp-content\/uploads\/2021\/10\/BC87ACF3-11B3-49BE-B307-369020575F70-218x300.jpeg"},{"title":"Private party Oct 17 5:00 pm","start":"2022-10-17","url":"https:\/\/paintandunwine.com\/product\/private-party-oct-17-500-pm\/","imgsrc":"https:\/\/paintandunwine.com\/wp-content\/uploads\/2021\/09\/D7EF05DA-23F3-44C3-8EA7-6C0341B4107A-300x277.jpeg"},{"title":"Friday Oct 21 7:00 to 9:30","start":"2022-10-21","url":"https:\/\/paintandunwine.com\/product\/friday-oct-21-700-to-930\/","imgsrc":"https:\/\/paintandunwine.com\/wp-content\/uploads\/2022\/09\/sept-22-tree-moon-225x300.jpg"},{"title":"Wed Oct 26 Private party","start":"2022-10-26","url":"https:\/\/paintandunwine.com\/product\/wed-oct-26-private-party\/","imgsrc":"https:\/\/paintandunwine.com\/wp-content\/uploads\/2018\/11\/447E183D-2254-4C1B-98C9-C922402EFBB0-267x300.jpeg"},{"title":"Friday Oct 28 7:00-9:30pm","start":"2022-10-28","url":"https:\/\/paintandunwine.com\/product\/friday-oct-28-700-930pm\/","imgsrc":"https:\/\/paintandunwine.com\/wp-content\/uploads\/2019\/09\/8560A1EB-A0D9-4651-8841-DEF34D12B25E-244x300.jpeg"},{"title":"Friday Nov 3 private party 6:00 to 8:30","start":"2022-11-04","url":"https:\/\/paintandunwine.com\/product\/friday-nov-3-private-party-600-to-830\/","imgsrc":"https:\/\/paintandunwine.com\/wp-content\/uploads\/2021\/09\/D7EF05DA-23F3-44C3-8EA7-6C0341B4107A-300x277.jpeg"},{"title":"Thursday Nov 10 Private party","start":"2022-11-10","url":"https:\/\/paintandunwine.com\/product\/thursday-nov-10-private-party\/","imgsrc":"https:\/\/paintandunwine.com\/wp-content\/uploads\/2021\/09\/D7EF05DA-23F3-44C3-8EA7-6C0341B4107A-300x277.jpeg"}]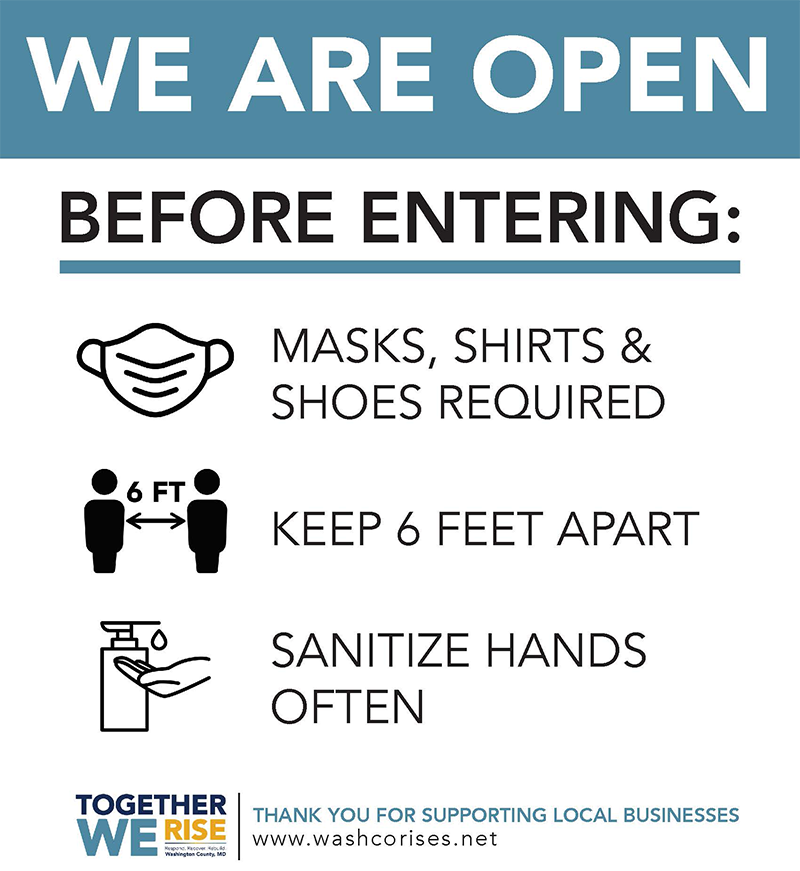 In-Studio Classes are Back!
We're excited to welcome you back for In-Studio public classes again, right here in Redondo Beach! Please review our COVID-19 guidelines before joining us and help us all keep each other safe.
Classes
All art supplies will be provided, canvas 16×20, acrylic paint, easel, aprons, and brushes. Please arrive 15 minutes early. Ages 21 and older only.
Food & Drink
You can purchase beer, wine, and non-alcoholic beverages. You may also bring your own wine. There is a $12 corkage fee per bottle.
Food is also permitted. sign up now
Clothing
Wear something comfortable. Aprons will also be provided to use for the evening.
Private Events
Book Your Private Party or Corporate Event Now!
Select Your Own Masterpiece From Our Collection
A link will be emailed to you so you can choose your painting!
Choose from 2 hour ($40/person) or 3 hour ($45/person) paintings.
Schedule Your Party Any Day of the Week
We have morning, afternoon and evening slots available.
Please arrive 30 min prior if you need to set up anything.
10 Guest Minimum and $100 Deposit Required
Please call us for offsite events. We can bring the party to you.

We went here for our anniversary back in June. We had such a great time with the instructor and painted a beautiful painting to cherish for years to come. Aside from the painting, I'm recommending this place because the owner went above and beyond in creating an intimate experience topped off with a bag of goodies (which we didn't expect!). Truly a memorable day for us. Thank you!

Irin P.


7/17/2022

Such a fun and relaxing night!  Great space and super welcoming vibe. We had the best time painting our hearts out. Chris made the whole process really fun and enjoyable. I learned a lot too. All of the paintings looked awesome. Loved the tunes! Time flew. Can't wait to return!

Kristine H.


5/14/2021

Had the BEST time here! I did my first client event here and everyone fell in love with the experience and Chris. He made it fun and exciting for everyone and helped a lot with the pointers he gave. My clients keep asking when our next event will be at Paint and Unwine, so we will be back soon!

Elizabeth M.


1/06/2020
Gift Cards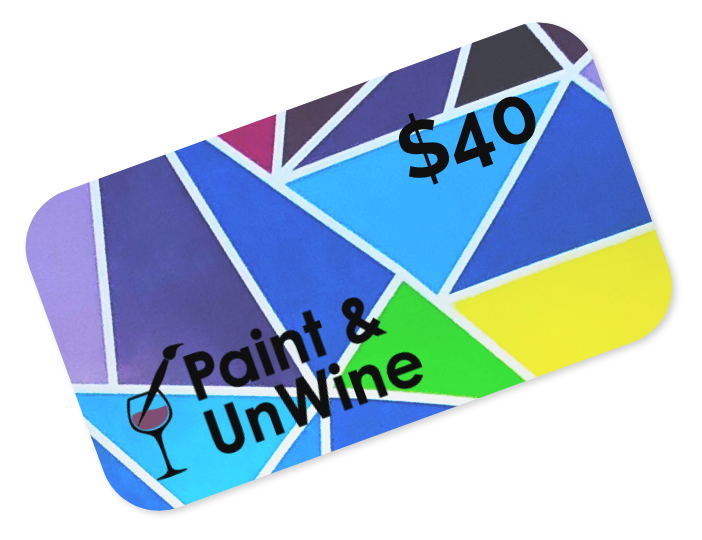 The Perfect Gift for Anyone!
Good for 1 Class