sign up now
Classes By Month
[{"title":"Thursday Dec 1 6:00pm to 9:00pm","start":"2022-12-01","url":"https:\/\/paintandunwine.com\/product\/thursday-dec-1-600pm-to-900pm\/","imgsrc":"https:\/\/paintandunwine.com\/wp-content\/uploads\/2021\/06\/5F51A061-3A74-40CD-896E-EC8826F10F4D-300x238.jpeg"},{"title":"Friday Dec 2 7:00pm to 9:00pm","start":"2022-12-02","url":"https:\/\/paintandunwine.com\/product\/friday-dec-2-700pm-to-900pm\/","imgsrc":"https:\/\/paintandunwine.com\/wp-content\/uploads\/2018\/10\/C017A590-73E4-4A9C-BE9C-0003B52151C8.jpeg"},{"title":"Sat. Dec 3. 7:00 pm to 9:30 pm","start":"2022-12-03","url":"https:\/\/paintandunwine.com\/product\/sat-dec-3-700-pm-to-930-pm\/","imgsrc":"https:\/\/paintandunwine.com\/wp-content\/uploads\/2021\/09\/D7EF05DA-23F3-44C3-8EA7-6C0341B4107A-300x277.jpeg"},{"title":"Sunday Dec 4 3:00 pm to 5:30 pm","start":"2022-12-04","url":"https:\/\/paintandunwine.com\/product\/sunday-dec-4-300-pm-to-530-pm\/","imgsrc":"https:\/\/paintandunwine.com\/wp-content\/uploads\/2018\/12\/138320DA-B59E-4C27-9D40-D1F8CCFA6DBC-254x300.jpeg"},{"title":"Monday Dec 5. 7:00 to 9:30 pm","start":"2022-12-05","url":"https:\/\/paintandunwine.com\/product\/monday-dec-5-700-to-930-pm\/","imgsrc":"https:\/\/paintandunwine.com\/wp-content\/uploads\/2022\/11\/001181A4-C010-4D2F-95B2-54557B4FE8FE-225x300.jpeg"},{"title":"Thursday Dec 8 7:00 to 9:30 pm","start":"2022-12-08","url":"https:\/\/paintandunwine.com\/product\/thursday-dec-8-700-to-930-pm\/","imgsrc":"https:\/\/paintandunwine.com\/wp-content\/uploads\/2021\/11\/DBCF1F44-6077-4BC9-B7B3-5168FE18A753-300x225.jpeg"},{"title":"Friday Dec 9 private party 3:00 to 5:00","start":"2022-12-09","url":"https:\/\/paintandunwine.com\/product\/friday-dec-9-private-party-300-to-500\/","imgsrc":"https:\/\/paintandunwine.com\/wp-content\/uploads\/2021\/09\/D7EF05DA-23F3-44C3-8EA7-6C0341B4107A-300x277.jpeg"},{"title":"Friday Dec 9 private party 7:00 to 9:00","start":"2022-12-09","url":"https:\/\/paintandunwine.com\/product\/friday-dec-9-private-party-700-to-900\/","imgsrc":"https:\/\/paintandunwine.com\/wp-content\/uploads\/2021\/09\/D7EF05DA-23F3-44C3-8EA7-6C0341B4107A-300x277.jpeg"},{"title":"Sat Dec 10 private party 6:30 to 9:00","start":"2022-12-10","url":"https:\/\/paintandunwine.com\/product\/sat-dec-10-private-party-630-to-900\/","imgsrc":"https:\/\/paintandunwine.com\/wp-content\/uploads\/2021\/09\/D7EF05DA-23F3-44C3-8EA7-6C0341B4107A-300x277.jpeg"},{"title":"Thurs Dec 15 private party 5:00 to 8:00","start":"2022-12-15","url":"https:\/\/paintandunwine.com\/product\/thurs-dec-15-private-party-500-to-800\/","imgsrc":"https:\/\/paintandunwine.com\/wp-content\/uploads\/2021\/09\/D7EF05DA-23F3-44C3-8EA7-6C0341B4107A-300x277.jpeg"},{"title":"Friday Dec 16 7:00pm to 9:30pm","start":"2022-12-16","url":"https:\/\/paintandunwine.com\/product\/friday-dec-16-700pm-to-930pm\/","imgsrc":"https:\/\/paintandunwine.com\/wp-content\/uploads\/2022\/11\/001181A4-C010-4D2F-95B2-54557B4FE8FE-225x300.jpeg"},{"title":"Sat Dec 17 private party 6:30 to 9:00","start":"2022-12-17","url":"https:\/\/paintandunwine.com\/product\/sat-dec-17-private-party-630-to-900\/","imgsrc":"https:\/\/paintandunwine.com\/wp-content\/uploads\/2021\/09\/D7EF05DA-23F3-44C3-8EA7-6C0341B4107A-300x277.jpeg"},{"title":"Sunday Dec 18 3:00pm to 5:00pm","start":"2022-12-18","url":"https:\/\/paintandunwine.com\/product\/sunday-dec-18-300pm-to-500pm\/","imgsrc":"https:\/\/paintandunwine.com\/wp-content\/uploads\/2021\/05\/0BAAB990-FE77-4F6E-A2B7-65ACA9E0EC58-264x300.jpeg"}]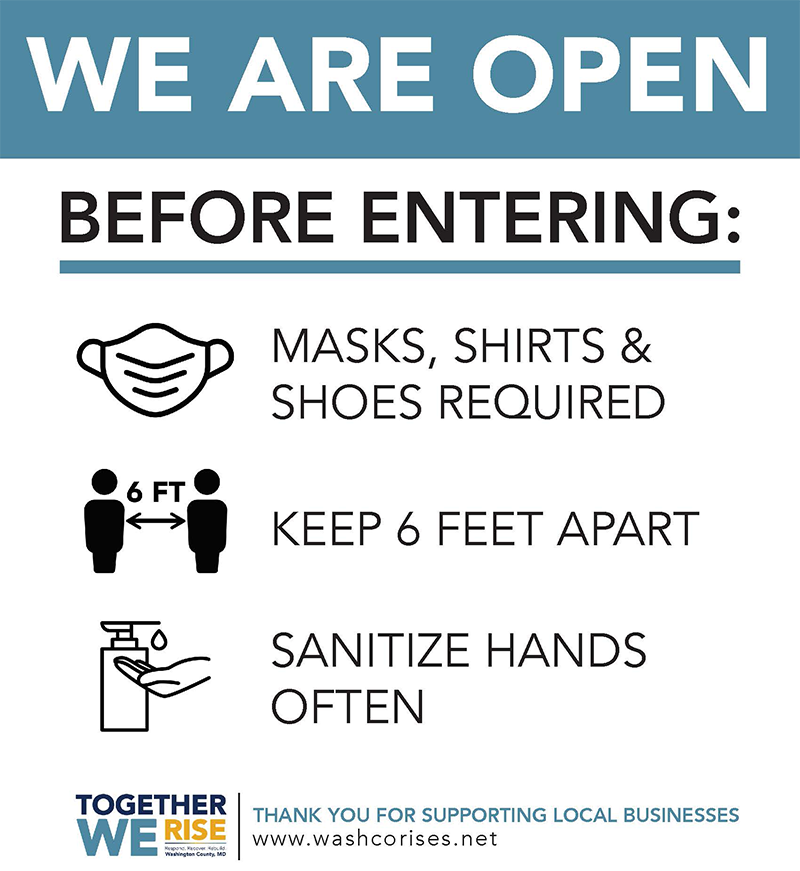 In-Studio Classes are Back!
We're excited to welcome you back for In-Studio public classes again, right here in Redondo Beach! Please review our COVID-19 guidelines before joining us and help us all keep each other safe.
Classes
All art supplies will be provided, canvas 16×20, acrylic paint, easel, aprons, and brushes. Please arrive 15 minutes early. Ages 21 and older only.
Food & Drink
You can purchase beer, wine, and non-alcoholic beverages. You may also bring your own wine. There is a $12 corkage fee per bottle.
Food is also permitted. sign up now
Clothing
Wear something comfortable. Aprons will also be provided to use for the evening.
Private Events
Book Your Private Party or Corporate Event Now!
Select Your Own Masterpiece From Our Collection
A link will be emailed to you so you can choose your painting!
Choose from 2 hour ($40/person) or 3 hour ($45/person) paintings.
Schedule Your Party Any Day of the Week
We have morning, afternoon and evening slots available.
Please arrive 30 min prior if you need to set up anything.
10 Guest Minimum and $200 Deposit Required
Please call us for offsite events. We can bring the party to you.

That was the most fun i have had in a long time.  Come in get some paint instruction drink a glass or two of wine and create some art.  It actually works.  Guy i was skeptical when my gf asked me to go.  But who knew i am a budding picasso.  Guy you need to go.  This was awesome.

Bruce L.


6/01/2019

Awesome time with Chris and his wife.  Great instruction that made the evening fun and enjoyable.  Great selection of drinks to purchase.  Great background music.  Highly recommended.

V M.


2/09/2020

Such a wonderful, pleasant vibe. We got there a few minutes late but they seated is right away, didn't feel like we disrupted anyone when we got our wine first. He coaches you thru it and makes his rounds to guide you thru it. Always super supportive, even tho I heard some people making fun of their own paintings collectively everyone had a good time.

It went on longer than expected, I think by like 45min. But oh well!

Joseph Anthony S.


3/14/2020
Gift Cards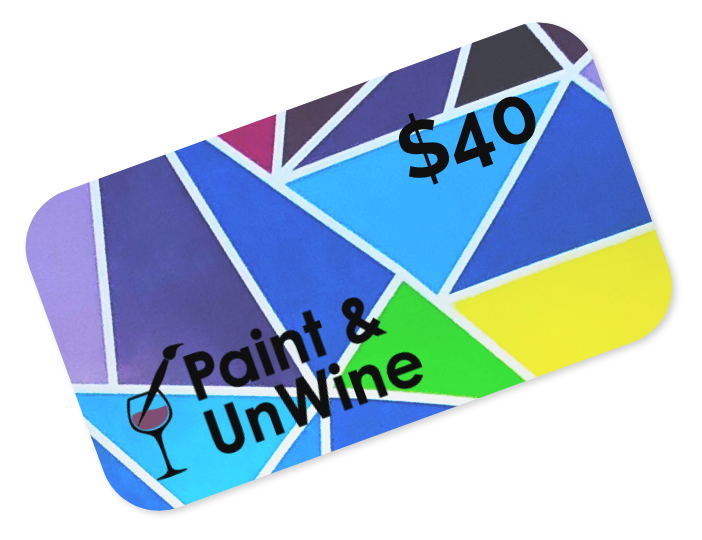 The Perfect Gift for Anyone!
Good for 1 Class